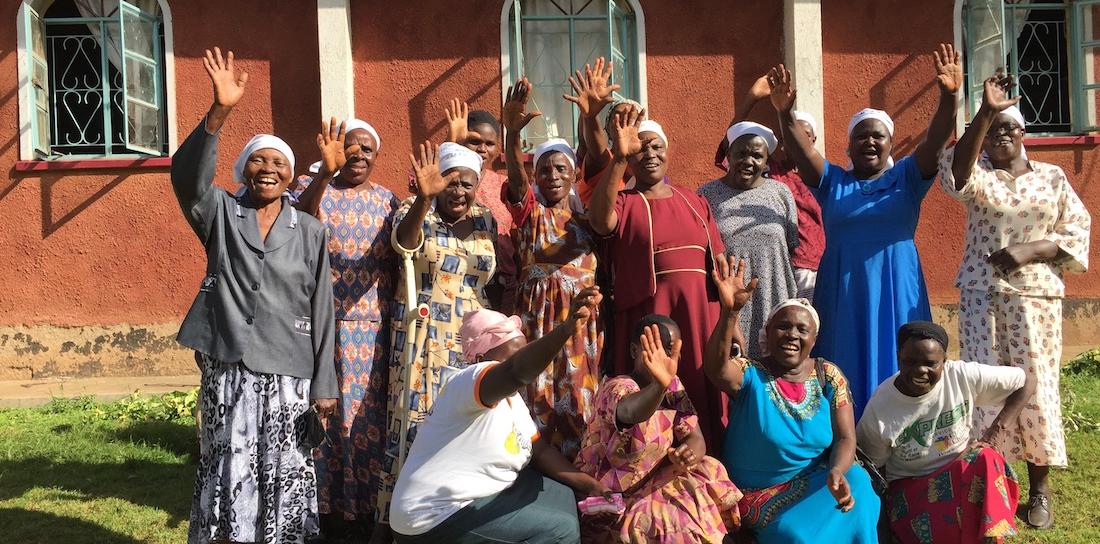 Vushitsuyla Friends Women Group in Kenya was sponsored by a donor in 2016.
Is your meeting looking for a way to advance community and equity in the world while growing together as a meeting?
RSWR offers the option for individuals, meetings, and other groups to sponsor a specific RSWR project in one of the regions we serve (Kenya, India, or Sierra Leone) through a Donor Designated Project (DDP). 
This can be a wonderful opportunity for you and your meeting to come together around a fun piece of business: raising funds, choosing a project, learning more about the history and culture of the region, and sharing reports from the group. It also provides the occasion for education and sharing about how our choices affect others, and the reality of global wealth inequality.
For $6,500 for an individual project or $3,250 for a shared project, Right Sharing will assist you in selecting a project that has been approved for funding by the RSWR Board of Trustees. After the project is funded, you will receive six-month and one-year reports from the group, which may include pictures or other communications from project recipients.
A Gift from Community to Community
Your sponsorship will support a group of marginalized women to grow their skills through micro-enterprise. A grant from Right Sharing, together with the support of RSWR in-country staff and the group of women, can significantly change a woman's life both economically and socially. Women are able to increase their incomes, adequately feed and nourish their families, send children to school, and gain greater respect and standing in their families. Because Right Sharing funds are revolved within the group, this transformation is able to ripple out through the community, magnifying the impact.  
Your gift has the power to effect change and transformation, both in your own community and in the lives of women and communities around the world. Contact the Right Sharing of World Resources office at sarahnorthrop@rswr.org or (937) 966-0314 to find out more.