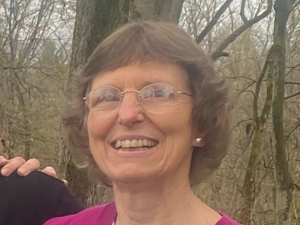 Jacqueline Stillwell, General Secretary
Jackie Stillwell is the General Secretary of Right Sharing of World Resources. Jackie is a member of Monadnock Meeting, New Hampshire (New England Yearly Meeting) and has been a lifetime Quaker. She is a graduate of Friends World College with a B.A. in Education/Psychology, and Antioch University New England with an M.S. in Organization and Management. Jackie has lived abroad in England, Norway and spent nearly a decade in Guatemala, 3 years of which were serving in the Peace Corps. For 22 years (1990-2012), Jackie served as Head of The Meeting School, an experiment in education and simple living in Quaker community. She has traveled among Friends with FWCC, FGC and FUM, serving as an elder and workshop facilitator at monthly, quarterly, yearly meetings, and Friends schools. From 2011-2015, Jackie served as clerk of New England Yearly Meeting.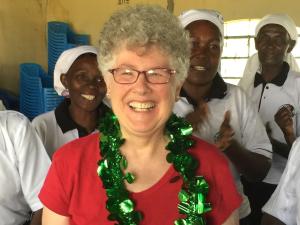 Sarah Northrop, Program Director
Sarah Northrop is the Program Director for Right Sharing of World Resources.  A graduate of Earlham College with a degree in Political Science and Religion, Sarah has worked at RSWR since 2007, first as Assistant to the Program Director and as Program Director since 2012. Sarah's job includes screening proposals from potential partners, communicating with partner and potential partner groups overseas, liaising with RSWR Field Representatives in our three countries, preparing information on projects and overseas partners for Board review, receiving and processing reports and other communications from our partner NGOs, and maintaining the database of RSWR past and present projects.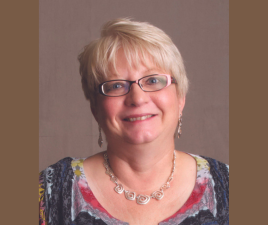 Kim Schull, Executive Assistant
Kim Schull is the Executive Assistant to Right Sharing World Resources. She worked for over twenty years with Friends United Meeting serving as their Administrative Assistant. She has been married to her husband Mark for 44 years. She has one daughter (Erin) and a son-in-law (Andy) and they have given her six beautiful grandchildren.  She enjoys spending time with her family and she also loves watching movies.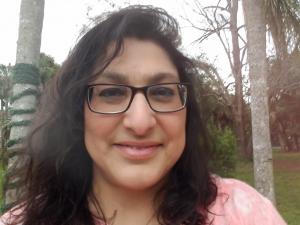 Isabel Ringley, Senior Financial Manager
Isabel Ringley is the Senior Financial Manager for Right Sharing of World Resources. She holds a BBA from the Coles College of Business at Kennesaw State University, and a BS in Accounting with concentrations in Forensic Accounting and Fraud Examination from Southern New Hampshire University. Isabel has worked in both the private sector and the corporate world, primarily in the roles of Controller and Auditor. Isabel started at RSWR in 2013 as the Bookkeeper, overseeing the financial aspects of the organization. She has implemented and continues to monitor fraud controls while ensuring the accuracy of financial statements. She will use the Senior Financial Manager position to become more involved in helping to manage the administrative responsibilities of RSWR.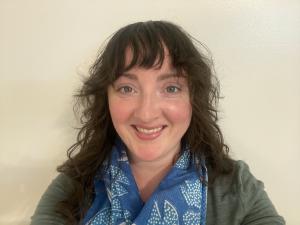 Caitlin Gaylord Churchill, Communications Director
Caitlin Gaylord Churchill is the Communications Director at Right Sharing of World Resources.  She holds a degree in Social Science from Harvard University. She was previously a Coordinator for the Quaker Voluntary Service in Portland, Oregon and a cook at Friends Camp in South China, Maine.  She has lived and worked in intentional communities both in the states and abroad in Scotland and India.  Caitlin started at RSWR in early 2020 and hopes to increase communications across social media platforms and bring her visual skills to print and digital media.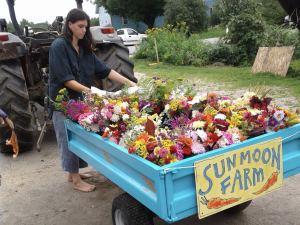 Maggie Ellis, Development Associate
Maggie Ellis is the Development Associate for Right Sharing of World Resources. After being a part of the Middle School and Young Friends programs in Philadelphia Yearly Meeting, she attended Quaker school for three years. Maggie is a graduate of Hampshire College (F13), where she designed a course of study for a B.A. in geography and visual arts, with a thesis focused on garden history. Maggie and her partner are farmers; they spent two growing seasons with Sun Moon Farm, a vegetable CSA run by a Quaker family on the former campus of The Meeting School, in southern New Hampshire. She manages the RSWR database.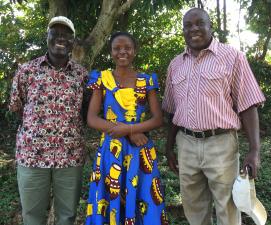 Meet Our In-Country Teams