Right Sharing of World Resources seeks a Director of Finance. This is a remote, half-time position with hours flexing throughout the year depending on organizational need. This essential team member is responsible for financial oversight of Right Sharing.
To learn more about this position please see the job description.
Interested? Please submit the following items to Jacqueline Stillwell at rswr@rswr.org with "Director of Finance" and your last name in the email subject line.  Please include:
current resume
cover letter that includes how you heard about the position, why you want to be considered and your qualifications
contact information (phone & email) for three or more references, at least two of whom are professional references
Review of applications will begin immediately and continue until the position is filled, with an anticipated start date as soon as possible.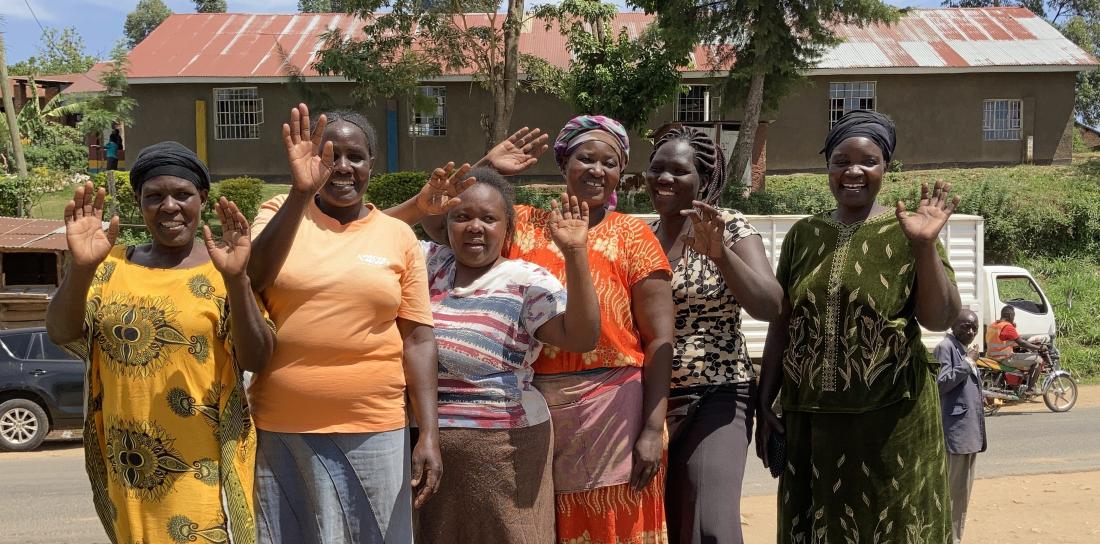 These are members of the Jamii Women's Group at the market in Cheptulu Village, Kenya. From right to left: Christian Khadi, Josephine Kasaya, Philis Khayanje - the Chairlady of the women's group, Joyce Lutendwa, Caroline Chochelot - the group's treasurer, and Alice Fani.